Into the Blue
"That was by far the most profound and touching community project I have ever had the privilege of encountering." Saima Kaur
A performance event featuring music, dance and poetry inspired by the plight of local Refugees and Asylum Seekers.
As part of our work with communities in Calderdale, West Yorkshire we spent time listening to the stories of people seeking refuge living in the area; their harrowing journeys, their thoughts of home, their arrival in the UK; the uncertainty many families live with on a daily basis.
For these people the reasons for flight may be very different, but their feelings are always the same: feelings of helplessness and fear, resilience and hope.
We wanted to bring these stories to a wider audience in Calderdale. At Square Arts Centre we were able to share this work with a packed house of refugee families, high school and college students, primary school children and more!
It was indeed an afternoon of passion, struggle and, above all, HOPE!
We are very grateful for the combined creative talents of: Performing Arts students from Calderdale College; Music Tech students from Calder High School; cellist Helen Thatcher; choreographer Natalie Speake and Creative Director Sharon Marsden in helping us realise this powerful and emotive performance event.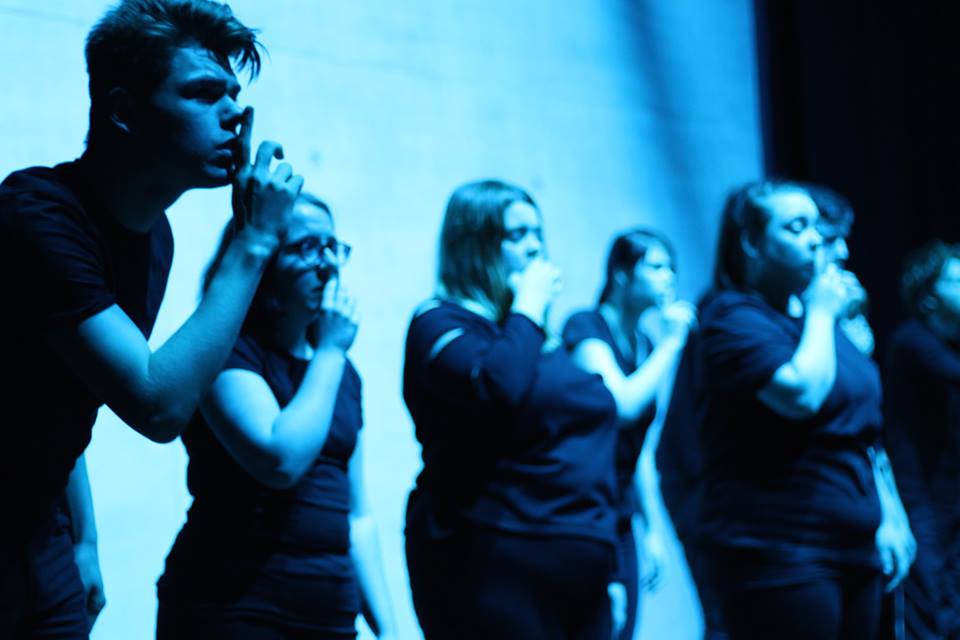 What people said about 'Into the Blue':
"What an amazing performance. Thank you so much for inviting me. Truly humbling and very thought provoking. Well done to everyone and of course to Verd de Gris."
Chris Harris, Deputy Lord Lieutenant of West Yorkshire
"I never go to the Theatre, I came because my daughter worked with you in 5000 miles – she has talked to us all about your project and you. She is inspired, I wanted to see for myself. I brought my older daughter to show her what amazing things can be done in the world – she loves art and for her to see how art can be used for the good of others is wonderful. We think your work is amazing. I don't know how to thank you for this experience for me and my family. We will never forget the lessons we have learnt about refugees and the sadness they have to endure."
Naeema Hussain (Audience)
"I feel better working with Sharon – my heart so happy now. before it was so bad, my heart so sad, but speaking with you and you show other people our story. Me so happy working with Sharon because I feel and can think more happy. Before it was so bad, didn't want to speak with people, couldn't cope with noise and voices. All too loud, around me. Didn't want go out. But now not sad because Sharon made story of my life and showed the people and they understand, they good people. They understand that I have many problems with my life. Now I feel very very better because I have a friend like Sharon. She helped me and my family. she helped me forget my problems and my pain."
Refugee Family Member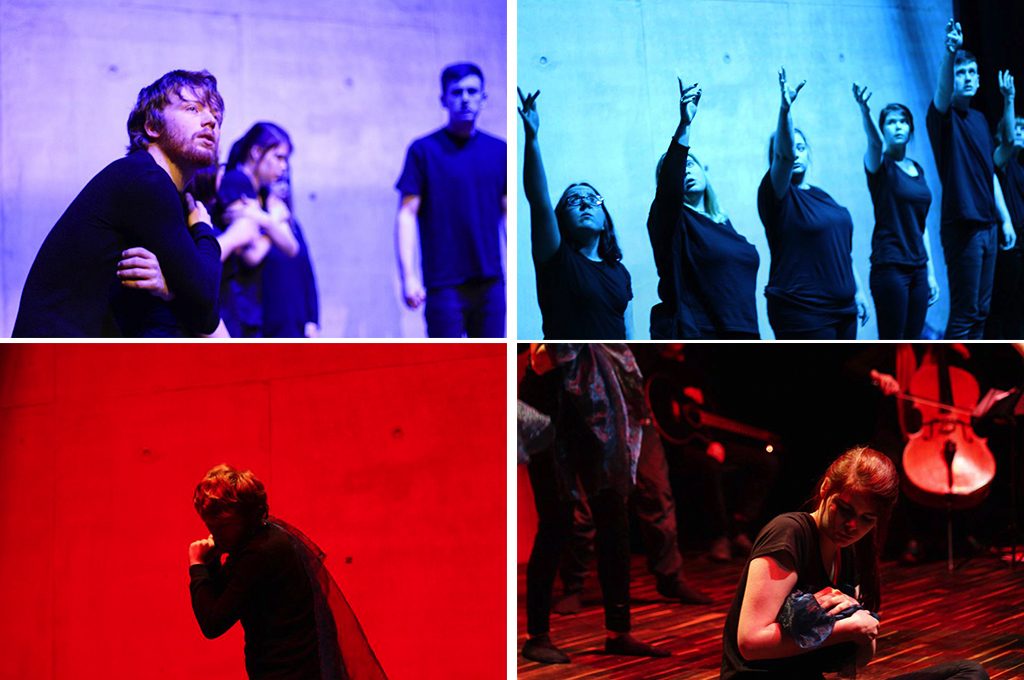 This work is part of Creative Communities, an outreach programme led by Square Chapel in partnership with verd de gris Ltd and Orange Box young people's centre, using the arts as a tool to bring about changes in people's lives. Creative Communities is supported with a grant from The National Lottery through the Big Lottery Fund.