We are delighted to be working with Calderdale Council, The Piece Hall Trust and Community Foundation for Calderdale on an exciting project to design and produce a cookbook for families in Calderdale as part of the Never Hungry Again campaign.
The Never Hungry Again campaign came from Calderdale's response to national calls to extend free school meals beyond term times. The aim of the campaign is to end child hunger in the borough.
Never Hungry Again aims to support children and young people and eradicate local food poverty. This is part of the Vision2024 for Calderdale where everyone can reach their potential, through the kindness and resilience that define the borough. The campaign builds on Calderdale Council's longstanding commitment to reducing inequalities, and ongoing partnership work with other organisations to tackle food and family poverty. Efforts have been stepped up during the pandemic to support families who are struggling disproportionately.
We are working with groups across the borough to explore our, sometimes difficult, relationship with food, diet, healthy + active lifestyles. We will be creating a FREE ebook to support the campaign.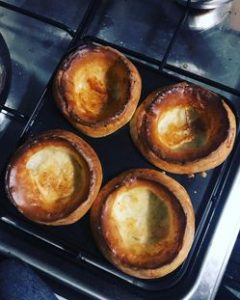 mob: 07926 978651
email: jeff.vdg@btinternet.com
Twitter @verddegris
Instagram: @verddegris